Digitisation of networks for energy transition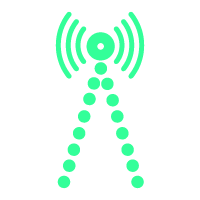 The digitisation of networks and the incorporation of new technologies is essential in the current energy transition framework: large-scale integration of renewables without compromising efficiency and security of supply, introduction of new stakeholders with demand management capacity (prosumers, aggregators, energy communities, among others), storage and recharging systems, etc. 
Digitisation is a key trend for companies – especially SMEs – operating in the electricity sector, driving them to evolve their offering towards increasingly intelligent technological solutions and high value-added services to facilitate the transition to a more distributed, digitised and decarbonised network model. The impact of planned investments in network digitisation over the next decade will contribute substantially to the competitiveness and job creation of companies in this sector. 
The main scientific-technological stakeholders in this field from the BDIH Digital Electricity Networks focus area collaborate to jointly offer the best service to meet the needs of SMEs in the electricity sector and to help them rise to their digitisation challenges. 
7 organisations and 12 assets to support:
Product validation
(HW/SW) for
electricity grids
Product validation (HW/SW) for electricity grids
Incorporating digital technologies into products and solutions for electricity grids requires the use of specific infrastructures and tools for testing and validation, as well as support from trained personnel. Depending on the type and specifications of each solution, there is a range of facilities and tools for analysing and testing their viability.
Optimal grid
operation and
demand management
Integration of distributed
generation and storage.
Microgrids
Immersive systems
and digital twin
for power infrastructures
Electricity
grid cybersecurity
View assets of node
Digital electricity networks
This is our expert in Digital electricity networks and will be in charge of assessing your needs.