Increased machine precision and tangible value technology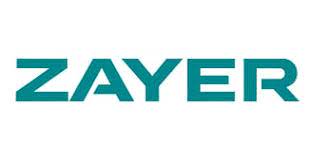 Zayer
DATA DRIVEN SOLUTIONS
ZAYER is a machine tool manufacturer located in Vitoria (Álava) born in the 1950s and whose customers include the world's leading aircraft, vehicle, train and wind turbine manufacturers.
In order to increase the level of precision of its machines and speed up the adjustment processes, it was necessary to take an innovative approach to this challenge. A software solution has been developed which, in combination with a portable laser tracker measuring system, acts as an assembly assistant in all stages of the construction of a large machine.
Zayer tells you about it!
Need:
To generate a solution for approaching adjustment tasks by means of new digital technologies and the integration of state-of-the-art measuring equipment. A software solution has been developed together with a laser tracker type measurement equipment, which generates a verification and measurement tool during all the construction stages of a machine tool.
Area of the company where the solution is focused:
Machines and Tools
Company size:
PYME

Sector:
Machines and Tools

Location:
Vitoria (Araba)
Benefits of the Solution:
Monitoring and positioning of a large body in space with micrometer accuracy
Generation of point cloud with regard to the real position of the object in space and digitization of the information
Provision of very precise information on the machine's condition over time
Customer verification and adjustment service
Incorporated Technologies: